UM6P Campus
A NEW CAMPUS AT THE HEART OF THE BENGUERIR GREEN CITY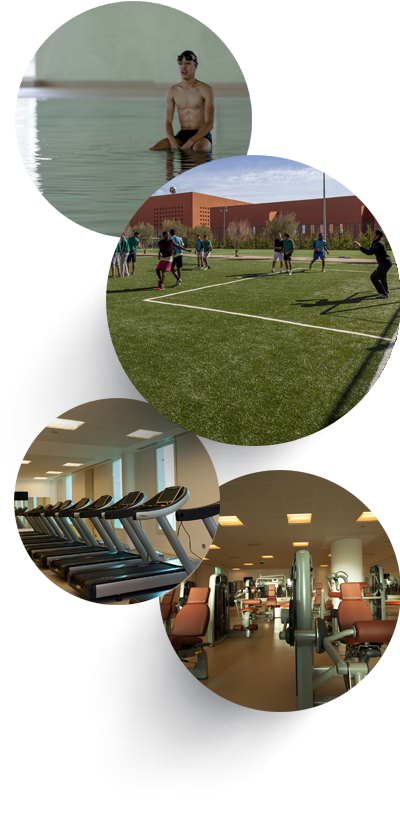 Beyond academic life, the EMINES-School of Industrial Management is a real living space in community, which is located on the campus of 35 hectares of the Mohammed VI Polytechnic University in the heart of the future green city of Benguerir and near Marrakech.
This campus offers a quality of accommodation and catering to international standards.
In addition, it allows an active practice of sport which is an important component of the pedagogy of the School of Industrial Management.
SPORTS FACILITIES :
The campus has high quality sports facilities, indoors and outdoors.
5000 m² outdoor sports fields including:

2 turf mini football pitches
4 sports courts (tennis, basketball, handball volleyball)

A semi-Olympic 25m pool and a learning pool
Fitness room
A weight room
A dance hall
A combat gym
Finally, the extra-curricular life of the School of Industrial Management is punctuated by the activities proposed by the Students Bureau (BDE), the Arts Bureau (BDA), the Sports Bureau (BDS) and the various clubs created by engineering students like the E-Tech Club, the Astrology Club, etc.